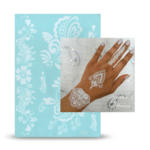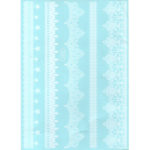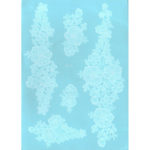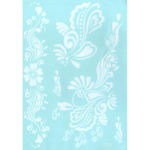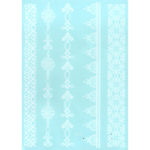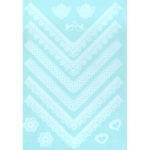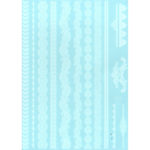 White Lace Henna Tattoo Transfers
A great alternative to henna, these water transfer tattoos are an elegant adornment that are great for children as well as adults.
Size:
15 x 21cm
Instructions for use:
Cut the tattoo and remove the plastic sheet.
Place the tattoo onto skin with design facing the skin.
Dampen the paper covering the entire design and press evenly.
Slowly peel paper away making sure design has transferred successfully.
For best results do not touch the design for at least an hour to make sure design stays on skin.
Once completely dry design should be dry to the touch not sticky.
---